Layering
For decades we have strived to combine sustainable and technologically-advanced gear and accessories to enhance your polar experience.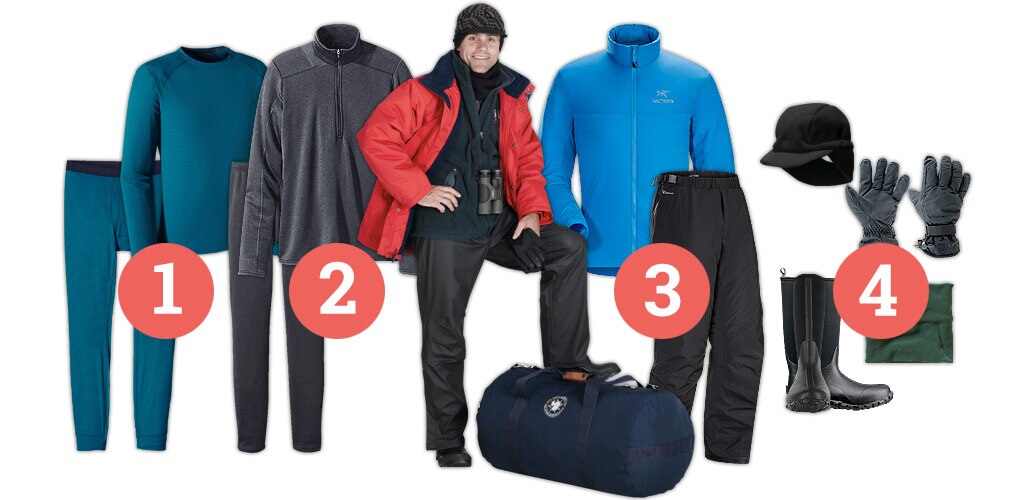 Start with a warm base layer with moisture control.

Select your insulation layers based on anticipated weather and personal comfort level. Combine light-weight with mid-weight layers for maximum warmth with minimum bulk.

Select breathable, water- and wind-proof outer layers for protection against rain, snow, and sleet.

Choose accessories to protect your extremities.