Onboard Merchandise Suppliers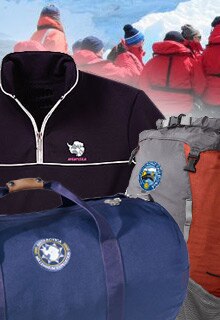 Groups & Incentives
We seek out travel-related merchandise, test the products for quality and durability and customize them with your logo. Close attention is given to customer buying patterns to ensure that the products we offer are well received.
Garments: parkas, caps, t-shirts, shirts, fleece/puff jackets and vests, rain ponchos, neckgaitors and hats
Travel accessories: backpacks, travel wallets, tote bags, luggage, travel clock, pens, flash lights, travel blankets (with pockets), iPod accessories, Bosch® headsets, converters
Onboard Shop Purchasing Service
We provide an onboard shop purchasing service based on our twenty plus years of years of supplying shop inventory to the expedition cruise industry. We have visited over 200 destinations ourselves and have years of experience tracking inventory so the range is sure to be successful.
You provide guest demographics, itineraries, existing inventory (if applicable) and budget
We will supply a collection of merchandise suitable for your shop
Gifts & Amenities
Turndown/pillow gifts, specially selected to match the group and the destination
In-stateroom amenities such as bathrobes, slippers, towels and laundry bags
Staff Uniforms & Crew Gear
Crew Gear: Mustang coats, lightweight coveralls, Integrity bibs, pants, life jackets, immersion suits, chest/hip waders, waterproof rubber boots and handheld marine radios
Staff uniforms: polo shirts, classic Oxford shirts, vests, staff parkas, caps, gloves and glove liners
Minimum quantities vary by product. Onboard Shop Purchasing Service minimum USD10,000. Contact us for more details.
Water Bottles
An ideal gift for travelers who want to keep hydrated without buying water in plastic bottles. Ship to Shore Traveler has a full range of options. Contact us for pricing.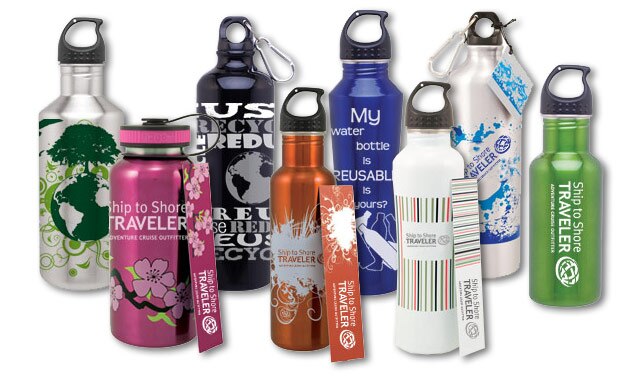 Contact us for details
More Operators and Agents Services