Ushuaia City Sightseeing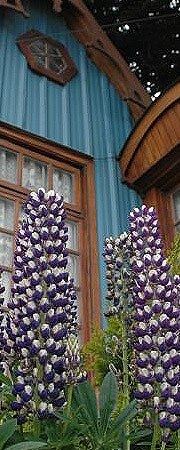 Within the downtown itself there are a number of highlights for travelers who wish to explore on their own. Our recommendations are:
Museo Maritimo de Ushuaia
Ushuaia's maritime museum, the Museo Maritimo de Ushuaia, is housed in the former Presidio, or criminal's prison for both civilian and military prisoners, and includes excellent displays of scale models of ships that have played in role in local history (including Antarctica), as well as archaeological artifacts, a philatelic display, natural history exhibits and collections of old-time Ushuaia and Tierra del Fuego. The exhibits on the city's genesis as a penal colony are in some ways more interesting than the maritime displays.

Located at Yanganes and Gobernador Paz (tel 02901 43 7481). Open daily from 9 am to 8 pm. Entrance fee charged. Tickets can be validated to return the next day (for those with extended time in Ushuaia). Guided tours are on offer at 11:30 am and 6:15 pm however schedules may change. The museum has an excellent bookstore and café for coffee and snacks.
The Museo del Fin del Mundo
The Museo del Fin del Mundo, housed in the 1912 bank building, includes exhibits on the region's aboriginal peoples (Yámana, Selkn'am, and other Fuegian Indians), missionaries and first settlers, as well as natural history displays showcasing the (stuffed) birds of Tierra del Fuego. Located at Avenida Maipú and Rivadavia (tel 02901 42 1863). The museum also contains a bookstore/souvenir shop and a specialized library on southernmost Argentina. Open daily from 9 am to 8 pm. Entrance fee charged.


Museo de Maquetas Mundo Yámana
The private Museo de Maquetas Mundo Yámana offers the best information and exhibits of the peoples who have lived along the Beagle Channel and should not be missed. In addition to skillfully assembled dioramas there are cartographic representations of the peoples of the region and their neighbors, a dearth of historical photographs and information on European impact. Located at Rivadavia 56 (tel 02901 42 4874). Entrance fee charged.
Get Fully Outfitted for Antarctica
More Ushuaia Tips ...