Eco Capitalist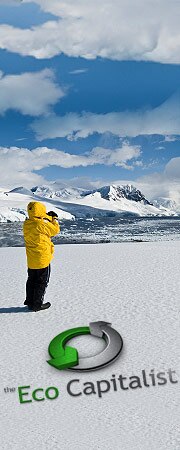 Andrew McLean is The Eco Capitalist. He's a passionate entrepreneur who sees the power and the promise of the green economy. Andrew scours the globe in search of the people and passions that will define the world's economy.
When Andrew and his team planned their voyage to Antarctica for CNBC they contacted Ship to Shore Traveler for advice on what to wear in Antarctica so they would be properly outfitted for long days filming in sub zero temperatures. Ship to Shore Traveler partnered with The Eco Capitalist and became the official outfitter for Andrew and the film crew, providing them with all the right gear for Antarctica.
Learn more about our environmental partnerships ...